Reconstructing Your Smile:
The Steps of Full Mouth Reconstruction
While full mouth reconstruction is an extensive undertaking, the team at 38th Street Dental in Austin, TX, will provide you with the highest level of care throughout the entire process. Dr. Mike Meek and Dr. David J. Tasch take a carefully planned and sequenced approach to treat patients who require multiple dental procedures. Because of its complexity, our doctors will thoroughly describe the full mouth reconstruction steps during your consultation.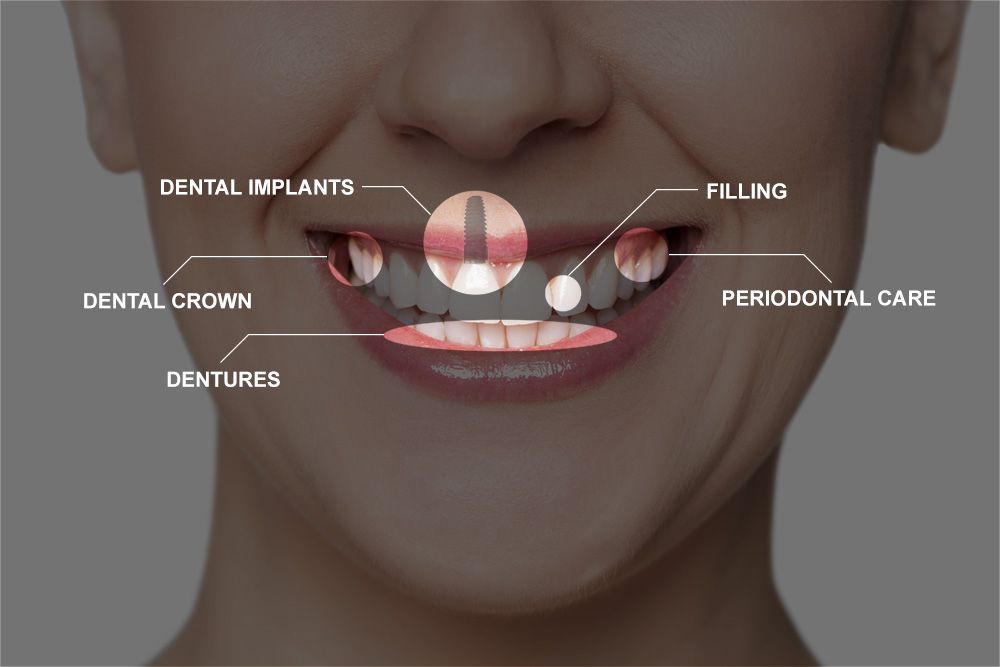 Consultation and Examination
As with any other dental treatment, the full mouth reconstruction process starts with a thorough oral, head, and neck examination. During this evaluation, the doctors will ask about your medical history and goals and desires, which they will consider when formulating the treatment plan.
Full mouth reconstruction is an extensive undertaking, but the team at 38th Street Dental will provide you with the highest level of care throughout the entire process.
We will take x-rays, carefully evaluate and record your dental and periodontal (gum) health status, take photographs of your teeth, and make impressions for a dental model of your teeth. Any medical issues, such as hypertension or heart disease, will be noted and, if indicated, you will be referred to your physician for further evaluation before beginning dental treatment.
Presentation of Treatment Plan
During this stage, the doctor will discuss his findings with you. From the information collected during the evaluation, he will have established a logical and precise treatment plan that is tailored to meet both your needs and goals. The doctor will also discuss the anticipated costs for the recommended treatment, as well as optional plans from which you can choose. Once the plan has been finalized, your treatment can begin.
Preparatory Phase
No two full mouth reconstruction treatment plans are the same, but treatment will always begin with any urgent needs you have. This could include a tooth with a cavity that requires immediate attention or one that is causing you pain. Once these issues have been stabilized, treatment can proceed.
If the doctor found evidence of periodontal disease, you will be referred to a specialist for further evaluation. This is a necessary first step since periodontal issues can affect all subsequent treatment. Likewise, other preparatory treatments such as root canal therapy, bone grafting, and tooth extraction will be completed early in the treatment plan.
Restorative Phase
Once you have completed any required preliminary steps, your restorative treatment can begin. This might include dental fillings, dental crowns, bridges, dental implants, and implant-supported dentures. The doctor will schedule and complete these procedures in a strategic and logical sequence until all treatment is completed. The overall timeline will vary, since procedures such as dental implants can include a three to six month healing period.
Maintenance Phase
You have just made a significant investment in your oral health, so the doctor will want to closely monitor your status after treatment is completed. Your extensive treatment and history of dental disease places you at higher risk for recurrence. Full mouth reconstruction patients will require routine visits to the hygienist for dental cleanings and fluoride treatments, sometimes as often as every three months.
In addition, the doctor will want to protect your investment by examining your teeth regularly. Success or failure will depend on how well you keep your new smile clean and plaque-free. Both your dentist and hygienist will do everything possible to help you maintain the best possible oral health.
Schedule Your Consultation Today
To provide you with the best possible experience and outcome, the team at 38th Street Dental works with established professionals, utilizes the highest quality materials, and follows a detailed plan to restore your oral health. If you would like to know more about how we can reconstruct your smile, call for an appointment at (512) 458-6222 or send us a message using our online contact form.