Broken, infected, or missing teeth can make life difficult and compromise your health.
Thanks to restorative dentistry, patients with serious oral health issues can achieve healthy, functional, and beautiful smiles.
At 38th Street Dental in Austin, TX, we are dedicated to helping patients through advanced restorative treatments.
What Is Restorative Dentistry?
While cosmetic dentistry is a type of dentistry that focuses on the aesthetics of your smile, restorative dentistry is a field of dentistry that focuses on improving the health and function of your teeth and gums.
Restorative dental treatments can repair compromised teeth, replace missing teeth, or rehabilitate an unstable bite. Our treatments can also fortify your teeth to prevent additional damage. If you struggle with any of the following oral health conditions, you can benefit from restorative dentistry at our Austin, TX, practice:
Dental decay
One or more missing teeth
A cracked tooth
A weak or eroded tooth
An infected tooth
During your consultation, our dentists will perform a thorough examination to identify your dental needs and recommend the appropriate restorative dentistry treatments.
Personalized Care, Beautiful Results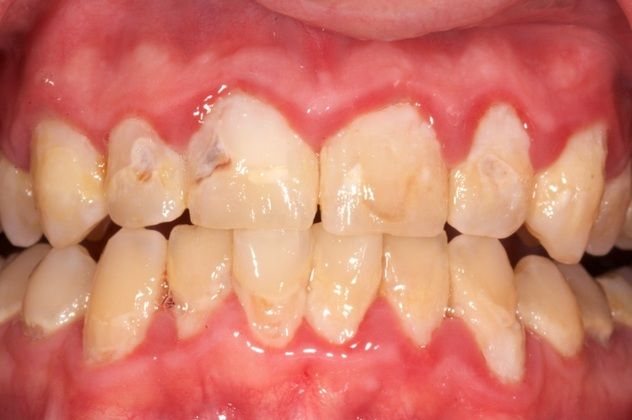 Request Your Restorative Dentistry Consultation
Call or Send Us a Message Today
At 38th Street Dental in Austin, TX, we use the most advanced techniques in restorative dentistry.
To stay up-to-date on the latest advancements in dentistry and to better serve our Texas patients, our doctors actively participate in continuing education programs and are members of some of the most prestigious dental organizations.
During your consultation, our dentists will explain all of your available treatment options to help you make a confident, informed decision about your care.
If you are suffering from dental damage, or if you simply want to schedule a routine cleaning, contact our office online or call our office to book an appointment:
Hundreds of 5-Star Reviews
Dr. Meek has been my dentist for well over 20 years, and it's because he gives excellent care. I recommend him highly to anyone who wants the best dentist in the Austin area.
View on Google
Dr. Meek and his assistant were so exceptional and professional. I thank them for the service they rendered to me on a timely manner.
View on Google
Popular Restorative Dentistry Procedures at 38th Street Dental
Drs.
C. Mike Meek
and
David J. Tasch
are dentists who provide a variety of restorative dentistry treatments. At their Austin, TX, dental office, available restorative procedures include:


At 38th Street Dental in Austin, TX, we only recommend treatments that will truly benefit you for years to come. If you want to whiten or beautify your smile, we also offer cosmetic dentistry treatments to help you achieve your goals. No matter what treatments you receive, Drs. Meek and Tasch will work carefully and meticulously to provide personalized care and outstanding results.
We Go "Above and Beyond" for Patients
Dr. Meek is my favorite dentist of all I've seen in my many years! The office staff and the hygienists are all so nice, as well as organized - I always feel like I am in good hands!
View on Google
Once again 38th Street Dental came through with flying colors. The plan was to get a temporary after tooth extraction in a few days but when Dr. Tasch found out that I was to attend a memorial service shortly he spent an hour putting a shorter term temporary then and there, without extra charge. That's above and beyond!
View on Google