Patients with missing teeth can experience a host of benefits with dental implants, but not all patients qualify for traditional implants.
Using the All-on-4® method, patients who would otherwise need bone grafting may qualify for dental implants right away.
Dr. David J. Tasch and Dr. Mike Meek in Austin, TX, can perform this advanced dental implant procedure to make you smile again.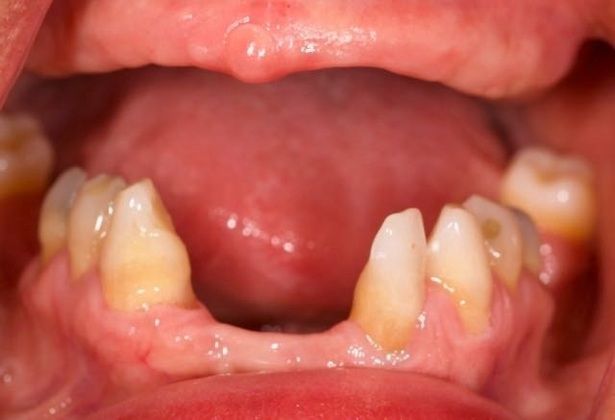 The best candidates for this treatment are:
Committed to Good Oral Health
Maintaining good oral hygiene is critical to your oral health. It is important to practice good oral hygiene after receiving dental implants and your denture to not only keep your mouth healthy, but also maintain your beautiful new smile for years to come.
Dealing with Some Degree of Bone Loss
Because this treatment can derive sufficient support from a compromised jawbone, it is a great option for patients with a small degree of jawbone recession. During the procedure, one of our dentists will place the two posterior implants at a 45-degree angle, making maximum contact with your existing bone tissue.
Have Significant Tooth Loss
All-on-4 dental implants and implant-supported dentures are for patients who suffer from significant tooth loss. This dentistry treatment is designed to restore an entire dental arch, so patients who require extraction of any remaining teeth can also benefit from this restorative treatment option. A single missing tooth or a few missing teeth can benefit from an implant-supported crown or bridge.
Don't Suffer With Missing Teeth
Schedule a consultation at our Austin dentistry practice today!
Have you looked into dental implants only to wind up feeling discouraged because you were told you would need extensive preparatory work? The All-on-4 method allows more people than ever to take advantage of the amazing benefits that dental implants provide, and we are here to help. Dr. David J. Tasch and Dr. Mike Meek have been in practice since 1997, and have helped many patients start a new chapter of health and confidence in their lives through dental implant treatment. Contact us online today to see if you qualify for this amazing restorative treatment, or call us at:
What Austin, TX, Says About 38th Street Dental
Experience for the last 7 years has been nothing short of excellent! I can't imagine going anywhere else!
View on Google
Dr. Meek and staff are the absolute best. I trust him implicitly. He always shoots straight and always has his patients' best interests at heart. So grateful to be cared for by this team!
View on Google
What to Expect During Your All-on-4 Treatment
If you experience significant pain during recovery that cannot be managed at home, please
call our Austin, TX, dental practice
immediately. We are also happy to answer any questions you may have about the All-on-4 process and help you schedule your consultation. Send us a message today to get started!
A Closer Look at the All-on-4 Method
At 38th Street Dental in Austin, TX, we accept most insurance plans and providers, but basic dental insurance does not cover dental implants. We offer CareCredit® financing to help make your All-on-4 treatment more affordable. Call us today to learn more about financing your dental treatment with little or no interest.
"There's a reason this dental office has such great reviews."
There's a reason this dental office has such great reviews. The people there are not only extremely good at what they do, but they're personable and kind. The nurse and doctor patiently listened to me about my complaints and took my pain seriously (which they fixed 100%). I no longer dread going to the dentist.
View on Google
Every experience I have at Dr. Meek's exceeds my expectations. They always put me at ease, are up front with pricing and prognosis, and use leading edge technologies in their practice. Never thought I'd say this but I love going to the dentist now that I'm in the care of Dr. Meek and his team!
View on Google