What Is the Invisalign Treatment Timeline?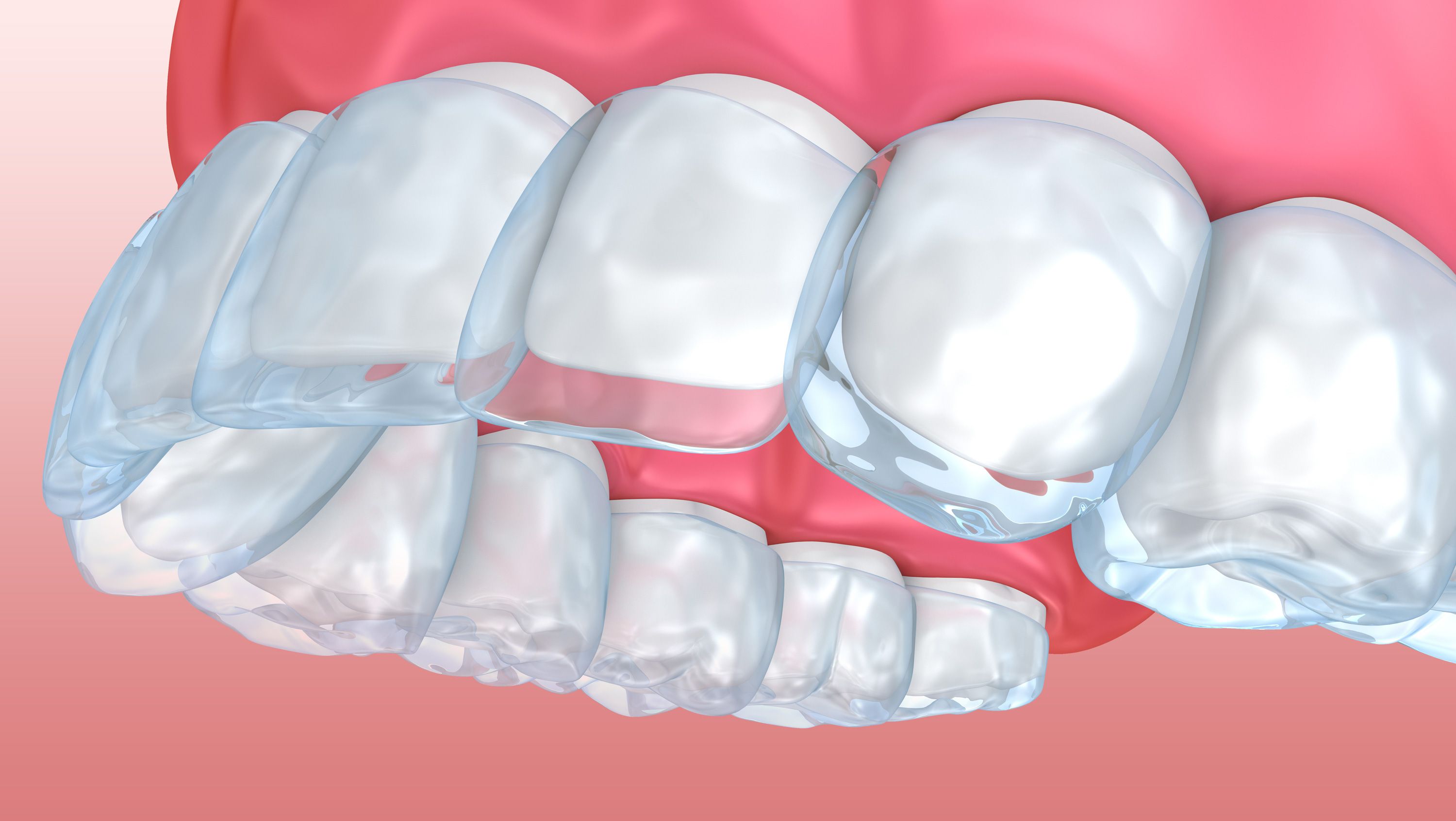 The advantages of the revolutionary Invisalign® clear aligner orthodontic system are indisputable. Just ask the five million patients who have benefitted from Invisalign. It safely and precisely moves the teeth into proper alignment without the use of metal braces, brackets, and wires.
But what is the Invisalign treatment timeline? Dr. C. Mike Meek and Dr. David J. Tasch, of 38th Street Dental in Austin, TX, are proud to use Invisalign to straighten patients' teeth. Here they discuss the Invisalign treatment process, and how long the system takes.
The Invisalign Process
The Invisalign orthodontic process begins with a consultation appointment. Dr. Meek or Dr. Tasch will carefully evaluate your medical and dental condition and address any urgent issues before moving forward.
After we determine that Invisalign is the right treatment for you, we will develop a customized treatment plan. Then we will take an impression, or mold, of your teeth, from which the Invisalign clear aligner trays will be meticulously fabricated, using BPA-free plastic.
At the next appointment, we will place the first clear aligner into your mouth and you will wear it for the next two weeks. The tray is designed so that, when worn, it will place gentle pressurewhere it is most needed, causing teeth to gradually move.
It is important to understand that, although you can remove your aligner anytime you wish, you must wear it for at least 22 hours every day. Otherwise, your treatment time may be extended.
In approximately two weeks, you will transition to a new, slightly altered aligner. As before, you will wear it 22 hours every day for the next two weeks.
You will repeat this process biweekly, each time progressively graduating to new aligners as your teeth move, until your treatment is complete. Meanwhile, you will be scheduled for periodic follow-up visits with your doctor to monitor your treatment progress.
Patients typically require between 20 and 30 sequentially designed trays to bring their teeth into ideal alignment. This means that your total active treatment time could be about a year, plus or minus a few months. The exact number of aligners and time required will vary, depending on the amount of tooth movement needed.
Can the Process Be Speeded Up?
Regardless of the method used, orthodontically moving teeth requires time. Teeth are most comfortably, safely, and efficiently moved with light, constant pressure. Applying greater forces to speed the process will increase your discomfort and might even cause damage to your teeth.
The process used with the Invisalign system is proven. It has the support of 20 years of research and millions of happy patients. Why interfere with success?
How Will Invisalign Treatment Affect My Life?
This unique method of achieving beautiful, straight teeth avoids the need for conventional orthodontic braces, which are much more noticeable and can be uncomfortable.
The clear aligners are barely noticeable, and unlike conventional braces, you can eat whatever foods you want. When it is time to eat, brush and floss, or attend a special event, simply take the tray out and replace it when you are finished.
If you want to further enhance your smile makeover results, you can combine your Invisalign treatment with other cosmetic procedures, such as teeth whitening.
Invisalign clear aligners are "clearly" a great way to achieve the smile you always wanted.
We Can Make You Smile
If you would like to know more, call the doctors at 38th Street Dental. Whether your needs are cosmetic or restorative, they can help. Give them a call today at (512) 458-6222 or schedule an appointment online.
Related to This